Welcome to our concert and music photo gallery. With almost 200,000 concert photos posted since 2006, this is one of the largest concert photo archives on the internet. Whether your interest is metal or hip hop, country or alternative, this archive covers a variety of musical genres amd artists.

It is our goal to create the world's largest online concert photo gallery with photos submitted by our staff members, amateur and professional photographers, and the users of our web site. Registered site users may upload up to 10Mb of concert and other music oriented photos and images for free.

To post here you must be a registered member of our site. Click here to register.
Concert and Music Photo Gallery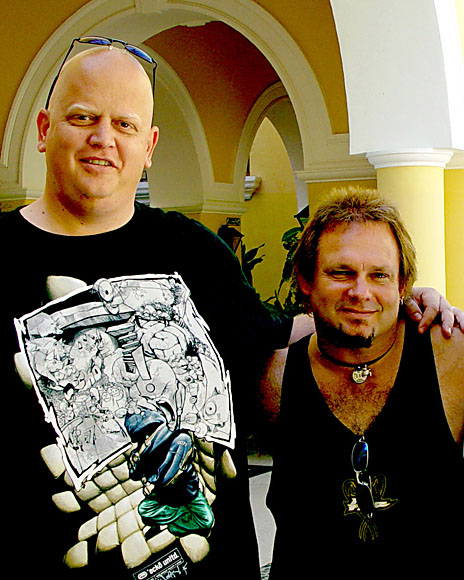 Description: My wife and I spent our honeymoon in Cabo and went to Sammy Hagar's B-day show at the Cabo Wabo. We didn't know it but we were staying at the resort where the and stays for the week. We got to spend some quality time with Michael as he was always out by the pool/bar area. He was very happy to talk with us the few times we approached.
<< Previous Image Next Image >>
| | |
| --- | --- |
| User: | Moondog (see all of Moondog's photos) |
| Views: | 1968 |
| Date: | 09/27/07 |
| Filesize: | 124.2k, 464 X 580 |
| Image URL: | http://clubpix.kingsnake.com/data/119399Me_-_Michael_-_Tara.jpg |

kingsnake.com® is a registered trademark of
OnlineHobbyist.com, Inc.© 1997-2006